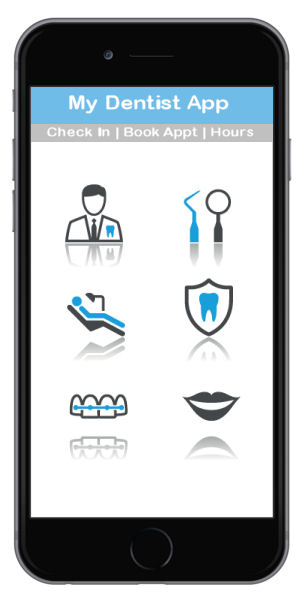 If you are a dentist, it's highly recommended that you consider creating an app for your business. In this age wherein most people are connected to the internet, it makes complete sense that you reach out to your clients online. There's a lot of benefits that you can reap from a simple app that's available for both desktop and mobile users. With that said, now is the perfect time to develop an app for your dental clinic and separate yourself from your competitors. If you still have doubts about getting an app, the following reasons should help you understand why you should have one.
1) It will be a lot easier for clients to book for appointments.
If you have an app, a client can set up an appointment without visiting your clinic. It doesn't matter if you and your clients are miles away from each other, business will continue as usual. Most apps these days are automated which means you don't even need to move a finger to manage your appointments. Everything will be handled by the app. Apps are usually equipped with a scheduling system which enables clients to see what times the dentist will be available for appointments.
2) It's a great way to build your brand and improve your reputation.
An app is very effective in getting the word out about your clinic and your dental services. In effect, your established clients will market and promote your business by simply using your app and recommending it to their friends and families. That's like hitting three birds with a single stone. Additionally, people are known for having more trust in businesses that are active and visible online.
3) It's very affordable.
Whether you are creating the app yourself or you are hiring someone to create it for you, the total cost won't cut deep into your wallet. The investment you make is small compared to the benefits that you are going to reap once your app is launched. With the growing number of developers today, the cost of having an app created will likely go down in the coming months.
4) It's a good way to attract more clients.
As we mentioned earlier, a lot of people these days are now using their laptops and mobile phones to search for products and services online. Needles to say, if you are not visible online, then you are not getting a slice of this growing online market. However, if you have an app, there's a way for potential clients to find you and the dental services that you are offering.
5) It cultivates customer loyalty.
You can also use your app as a portal for customer service. Your current patients can use it to contact you about problems they may be having with their teeth, gums, or dentures. This connectivity builds loyalty among your customers. This means they are more likely to use your services again and even recommend you to people they know.
In conclusion, you need an app to market and promote your clinic and your dental services. It's a good way to get ahead of your competitors.